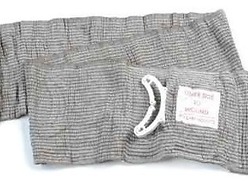 People from different countries come to Israel to receive quality medical care. Accurate diagnosis and effective treatment in the clinics of the country largely possible due to the successful work of inventors who work in the field of medicine.
Innovative inventions used not only in Israel but throughout the world represented in the list of discoveries that save lives.
"Israeli bandage" – is used when you need a quick response, invented by military doctors, stops the blood in case of hemorrhagic wounds.
SensAheart from Novamed – the invention determines what will soon happen a heart attack, works in all conditions.
Disposable collar, without penetrating into the body helps to open the Airways, is used as the latch when the injury to the neck and spine.
Babysense is used for early detection of apnea (sudden stoppage of breathing) in infants, the monitor has already helped to save 600 thousand children.
Smart bracelet from Hyginex – protect hospitals from infections transmitted by medical staff, control over the cleanliness of their hands.
The application for a gadget that operates around the world – the reaction of an iPhone in a car accident, which got the owner. SMS is sent automatically to the required services and phone numbers of relatives. To configure the functions selected five email boxes or up to 50 phone numbers.
In the process of developing an app for a smart watch, which measures the level of oxygen in the blood to prevent heart attack.