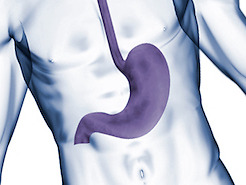 Many of us do not know what is gastroenterology. In General, this branch of medicine that studies the digestive system diagnoses and treats all diseases in this direction. Unfortunately, statistics show that in almost all countries a large part of the population suffers from disorders of the esophagus, colon, pancreas, stomach, gall bladder and liver. And this is not surprising, given our pace and lifestyle.
Diagnostics
The active rhythm of life, we often do not have time to eat right, spend time sport, and of course, yourself do not go on preventive examinations in the clinic. While most of us smokes and drinks alcohol in large quantities. All this leads to the development of diseases of the gastrointestinal tract. Initially, the disease makes itself felt unpleasant symptoms. An example is the following:
rumbling and abdominal pain;
nausea and vomiting;
suffers from flatulence;
diarrhea and constipation;
high temperature;
bloating and heaviness;
weight loss and others.
Modern technical achievements in the field of gastroenterology allow you to diagnose diseases at an early stage, which contributes to effective treatment. Today, in Israel this medical field is highly developed, so apply the most proven diagnostic methods. The doctor may refer the patient to undergo various diagnostic methods:
x-ray examination;
Ultrasound;
radioisotope scanning;
computer diagnostics;
magnetic resonance imaging and other species.
And also to explore the causes of disease, and to be constantly aware of the changes, often during treatment is conducted laboratory diagnosis of blood, feces and urine.
Treatment
Note that diseases gastroenterology should be treated only under the supervision of a professional medical doctor. In no event it is impossible to avoid self-medication, as this can only exacerbate the situation. Depending on the type of disease, the physician determines the treatment. Lighter types are amenable to conservative treatment, and some have to resort to surgical intervention. However, modern technology cause a minimum of damage during operations. Generally, each treatment is accompanied by diet and medication.
News and articles of medicine Israel