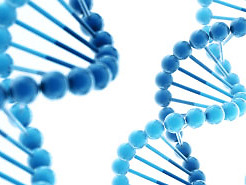 In some cases, people turn to medical geneticists? When one or both parents in the pair has established a genetic disease. Or when a pregnant woman has an ultrasound changes occur, which can suspect the presence of genetic abnormalities in the fetus.
Diagnostics
Establishing risk of giving birth to a sick child in the family may be before conception and after him.
During family planning counselling and examination of the spouses. To identify the risk of genetic disease, the doctor considers at least 3 generations of relatives of each of the parents. Mandatory future father and mother take cells for cytogenetic studies.
When the pregnancy has already occurred, can be used such methods as:
amniotic fluid test;
the study of the villi of the placenta;
sampling of umbilical cord blood;
chromosomal study of the tissues of the fetus, resulting from abortion.
the prompt detection of chromosomal abnormalities by FISH method.
Treatment
After consultation and examination spouse is entitled to take any decision as to whether or not they have children, or whether to retain the already existing pregnancy, if there is a risk of a birth of the sick child.
The purpose of the appeal to a genetics specialist in Israel is getting comprehensive information about:
The presence or absence of the future parents genetic or chromosomal abnormalities.
Risk of transmitting these abnormalities to the offspring.
The forecasts for the life and health of the child, if he will inherit some genetic disease.
It should be remembered that the risk of having a sick child is rarely 100%, and that not each of hereditary diseases leads to a significant violation of the physical or intellectual development.
News and articles of medicine Israel