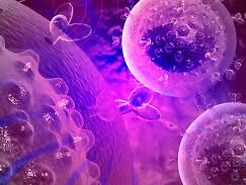 Among the infectious diseases include familiar to us seasonal colds, and serious diseases such as tuberculosis, viral hepatitis, various mycoses (fungal infections), and many others. A number of infectious diseases difficult to treat, takes a chronic form and can cause serious harm to the body.
Diagnostics
In order to find an effective treatment, it is often necessary not only to diagnose infectious diseases, but also to determine comorbidity, which weakens the body and promotes long-term persistence (retaining in the body) infection, to determine the sensitivity of the pathogen to drugs.
In the possession of the Israel of infectiologists there are the following methods of examination of patients:
bacteriological methods isolation of the pathogen from the biological environment of the organism, establishing the type of pathogen, its sensitivity to various drugs);
virological methods isolation and cultivation of viruses on nutrient media, determining the type of virus);
a blood test for the presence of specific antibodies to the pathogen;
viral load.
In addition to the specific laboratory tests may be conducted a number of research tools, if the doctor there was such a need. For example, if the patient has pulmonary tuberculosis will be required performing radiography of the chest.
Treatment
Therapy of infectious diseases are complex. Used for the treatment of medications with proven efficacy:
Antibiotics are prescribed only after determining sensitivity to the pathogen.
Treatment of viral diseases is the use of modern medicines, which are assigned according to the latest schema.
Therapy long flowing infections complement immunomodulators, drugs and procedures restorative actions.
 Patients with a weakened immune system, as well as those who are at risk for infectious diseases, offer vaccinated.
News and articles of medicine Israel