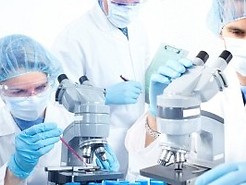 Feature of cancer is the fact that to cure them is possible without serious consequences for the body and without the risk of recurrence, only in the early stages. The small diameter of the tumor, the absence of metastases are more favorable prognostic characteristics than having launched the cancer process.
Diagnostics
In order to recognize the disease, immediate diagnosis and begin treatment, it is better to go to an experienced doctor in the clinic, where there is everything necessary for examination. The difference Israeli hospitals that all diagnostic tests you can pass in one place without queues and delays, and the results already known in 1-2 days.
Suspected cancer in the early stages allows the presence of "small signs", such as long-term preservation of subfebrile temperature for no apparent reason, decreased performance, decreased appetite, unexplained weight loss of a few pounds in a short period of time, apathy. Usually in such cases is ontopic extensive examination of the body to detect tumors and establishing the stage of the disease.
For diagnostic use:
definition prostatespecific antigen and other tumor markers in the blood plasma;
screening examination methods: the detection of tumors and other diseases of internal organs on the composition of the exhaled air;
magnetic resonance, positron emission tomography, computed tomography;
Ultrasound of internal organs with Doppler;
performing needle biopsy with histological examination of biopsy material;
x-ray examination;
performing tomography and x-ray using contrast agents.
Treatment
Cancer treatment in Israel is carried out in specialized departments of General hospitals. There are also specialized ancientry.
Treatment of a cancer patient is usually responsible for the whole group of doctors. This may be an oncologist, radiologist, transplant, surgeon, oncologist. Depending on which organ is affected by the tumor, may be invited to relevant specialist such as a gastroenterologist, pulmonologist, neurologist and other
A doctor there are such treatments as:
surgery to remove the cancer;
chemotherapy;
radiation therapy;
the use of hormonal therapy;
methods for the "Gamma knife", when sources of radiation from different sources are focused at the point of location of the tumor, in the end, the healthy cells are not damaged, and the tumor cells die;
classic and stereotactic radiosurgery;
immunotherapy.
Thanks to the considerable experience treating cancer patients, the use of advanced technology, modern technical base of specialized branches of Israeli doctors are even for the treatment of advanced cases of cancer, to give hope for recovery for each patient.
News and articles of medicine Israel