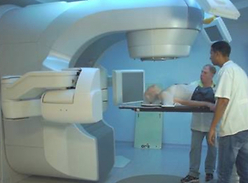 Institute of radiotherapy in state tel Aviv Sourasky medical center is one of the most developed and technologically advanced, not only in tel Aviv but also outside of Israel. In addition to the clinics of the USA and Canada he first was admitted to Radiotherapy Oncology Group. Membership in this group means, in addition to the status, and the use of the RTOG protocols.
Cancer treatment in the center Sourasky means using innovation methods of treatment and diagnosis, new medications, consultations outstanding doctors of Israel and the USA.
Let's dwell on the methods used for diagnosis and treatment. The latest and the most accurate are:
the CT simulator
linear accelerator High Definition MLC
technology controlling the respiratory motion of patients
system Varian, etc.
The CT simulator Philips is a multilayer high-speed scanner, which gives a striking image of high quality. With the help of doctors and very accurately determine the location of the tumor and surrounding organs.
Linear accelerator High Definition MLC – modern system that allows three-dimensional visualization of tumors. With it, the movement of the beam is modeled to millimeters, and copy the shape of the tumor, thus, radiotherapy is becoming very precise.
In addition, by using the accelerator, it becomes possible to use the Monte Carlo method. It is based on the development of NASA, used in nuclear reactors computing is a computer system that accurately distributes the radiation through the body.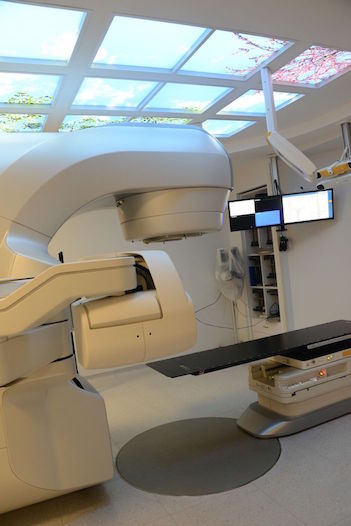 In the application of technology that monitors respiratory movement of patients used two systems. The first system – breath, the second – synchronization with the patient. It helps to record changes in the location of a malignant tumor that occur during breathing of the patient, and hence the irradiation becomes more accurate and napravlenie.
System Varian monitor the patient's condition in real time, making the treatment process as safe as possible for him.
All of the above systems and methods are key to the effective and rapid treatment of malignant tumors. With their help the procedure at the medical center of Israel was reduced from 45 minutes to 10. Also significantly decreased the side effects of radiotherapy, General health of the patient.