hneur Zalman Street, Haifa, Zip 31021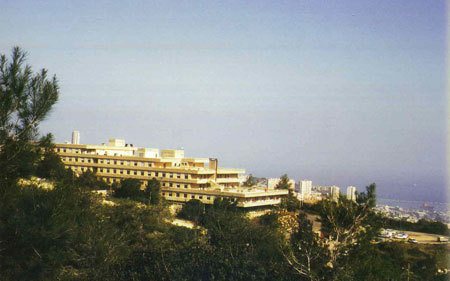 Аbout the clinic
| | |
| --- | --- |
| Departments: | Geriatric and gerontology |
| Year established: | 1972 |
| Number of beds: | 200 pcs. |
| Ownership: | State Hospital |
| JCI accreditation: | |
| Languages spoken: | Hebrew |
Description of the clinic's activity
Rehabilitation center Fliman offers care and attention to elderly patients. Here you can quickly and effectively recover after suffering a serious illness.
Far for us now 1972 to Haifa was marked by the fact that the municipal services of the city was based rehabilitation center Fliman. Later the hospital was subordinated to the state. The Ministry of Health decided to establish on the basis of the center of complex rehabilitation of elderly people.
Fundamentals hospital
The patients of the hospital Fliman can become all segments of the population, but the main focus of the centre is to geriatric care. Physicians offer effective rehabilitation, which puts on the feet and returns to the normal life of patients after strokes, heart attacks, cancer and other diseases.
Given the specificity of the age of the patients increased burden falls on intensive care and emergency care. In the centre Fliman, there are about 200 seats.
In the clinic have the opportunity to not only rehabilitation, but also to get the help of prosthetics.
Advantages clinics
The elderly require special attention with hand hygiene, feeding, dressing, movement. All these services are included in the course of geriatric rehabilitation. Anxious care center staff Fliman make the clinic an attractive destination for patients from different countries.
In the centre a nurse for patients whose relatives cannot participate in the course of recovery. The special Committee determines the level of disability and self-service capabilities. Concluding it can be an indication for further transfer of patients to specialized institutions.
Technology
The equipment of the clinic promotes rapid recovery of the patients. Comfortable house and modern equipment make the care of elderly people as effective as possible. Center staff use all the new advances in medical science.
Rehabilitation hospital Fliman enables people with problems of neurology, musculoskeletal and other diseases to facilitate long-term recovery and return to normal life.


Contact details of the clinic Fliman Geriatric Center
| | |
| --- | --- |
| District: | Haifa District |
| City: | Haifa |
| Address: | hneur Zalman Street, Haifa, Zip 31021 |
| Phone: | +972-04-8307070 |
| Official website of the clinic: | http://www.fliman.org.il/ |