Sanz Medical Center-Laniado Hospital, words of life 16, Netanya, 42150, Israel Show map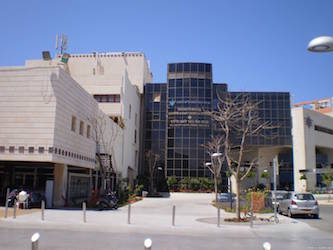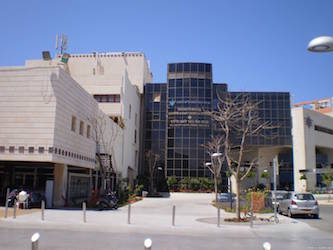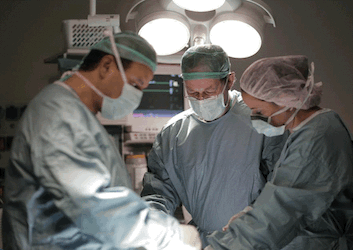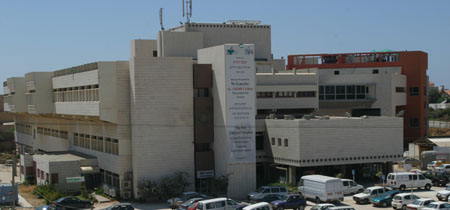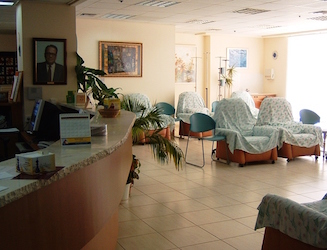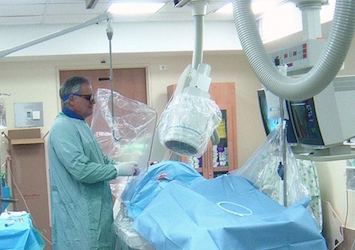 Аbout the clinic
| | |
| --- | --- |
| Departments: | Gastroenterology‎ |
| Year established: | 1974 |
| Number of beds: | 321 pcs. |
| Ownership: | Proprietary hospital |
| JCI accreditation: | |
| Languages spoken: | English, French, Hebrew, Russian, Spanish |
Description of the clinic's activity
Medical center sons of Laniado founded in 1976 Yekutieli Judah by Halberstam. Named in honor of brothers Laniado, patrons of the clinic. The only hospital in Netanya, Israel. Previously, he was profiled as the hospital, today operates in various fields of medicine.
The activities of the centre
Laniado – state institution that receives core funding due to the action of charitable funds. This is enough to create a comfortable environment for patients not only to Israel, but also with other countries.
The principles of operation of the clinic:
provided assistance to all the needy;
a high level of customer service;
rules clinic correspond to the Jewish religion;
reception of citizens from other countries, accompanied by assistants, until the meeting at the airport;
conducted a comprehensive service, diagnostics, treatment, rehabilitation;
prices for the service is lower in comparison with international standards.
The clinic operates 33 medical specialties. Of particular importance in the maternity ward. Positive feedback from customers from different countries, who here has found the joy of motherhood, confirm the high level of service at the clinic.
Advantages
Excellent technical equipment of the surgical Department can simultaneously carry out five operations. We have recently opened a new Department of Oncology, where carried out successfully treating cancer of varying severity.
The presence in the centre of the specialized institutions, research laboratories allows you to organize treatment at a single institution. The test results can be obtained in the shortest possible time.
The staff have higher qualifications. To improve their skills doctors can, by sharing their experience with the world luminaries medicine.
New achievements
Hospital Laniado provided with all new medical equipment. Treatment rooms and hospital wards are equipped so that the stay of the patients was comfortable. This is especially important for foreign nationals.
The medical center is practiced new methods of treatment with laughter and with the help of art. Also successfully used alternative technology treatment, which organises support groups for patients and their families.
Guaranteed quality treatment in combination with maximum care makes the clinic Laniado popular in the field of medical tourism. Staff, knowledgeable native speaker of their patients, facilitates the process of admission of foreign citizens.


Contact details of the clinic Laniado Hospital – Sanz Medical Center
| | |
| --- | --- |
| District: | Central District |
| City: | Netanya |
| Address: | Sanz Medical Center-Laniado Hospital, words of life 16, Netanya, 42150, IsraelShow map |
| Phone: | +972-9-8604666 |
| Fax: | +972-09-860456 |
| E-mail: | estrauss@laniado.org.il |
| Official website of the clinic: | http://www.en.laniado.org.il/ |
| How to get: | Hospital Laniado is located on the Mediterranean sea in the religious area Cans in Netanya. If necessary, for You are custom room in the nearest hotel, organize tourist tours to Israel. |
The official representative of the clinic Laniado Hospital – Sanz Medical Center
USA
New York
261 West 35th Street, Suite 803
New York, NY 10001
Tel: 212-944-2690
Fax: 212-944-7512
E-mail: laniado@verizon.net
Baltimore
3713 Bancroft Rd
Baltimore, MD 21215
Tel: 410-358-6389
Fax: 410-358-6861
GREAT BRITAIN
Head Office
Laniado UK (Reg. Charity 1126356)
Shield House, Harmony Way
London NW4 2BZ, UK
Tel: 020-8201-6111
Fax: 020-8201-6222
E-mail: info@laniado.co.uk
CANADA
Toronto
3101 Bathurst St. Suite 600
Toronto, Ontario M6A 2A6
Tel: 416-785-8946
Fax: 416-785-9236
Toll Free no: 1-888-839-7733
E-mail: friends@laniado.ca