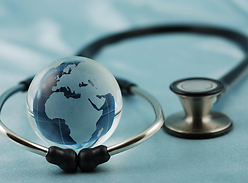 Treatment abroad is a certain risk. Especially through mediation. Turning in clinics of Israel, it is possible to protect yourself. To avoid unpredictable situations and excessive costs, you need to use the recommendations of the Association of medical tourism in Israel.
Need to adopt ten points. They can arrange treatment at the highest level.
1. Fake sites
Scammers can be provided by the staff and well-known clinics. Using our free service, or through a search engine, you need to recheck the information. Inquire about the hospital better on the pages of the official sites, look for landlines. They are easy to check.
2. The official documentation
Forms for registration of agreements must be marked with the official seals with an original signature.
3. Intermediaries
Treatment in Israel involves spending significant amounts. It is important to see how competent your intermediaries, before you entrust the disposal of the treatment process.
4. Payment in advance
In the clinics of the country is not accepted to withdraw an advance payment for certain services. Before prescribing a course of treatment or surgery, should be diagnosed and tested. Therefore, the Deposit will not make sense. In the presence of prepayment, be careful and ask what services she required. Trust sending money to reliable people.
5. "The Golden mountains"
Information about what diseases you are guaranteed cure for little money is false. Any service should be rewarded, and quality treatment can not be cheap. Do not lose vigilance, staying in despair. Do not believe those who promise Golden mountains".
6. Unnecessary procedures
To avoid twisting the cost of treatment, make sure that the prescribed procedures are not of a General nature. The coordinator should have the maximum knowledge, determining the correct direction predlojennoi diagnosis.
7. Treatment without intermediaries
Want to contact the clinic directly, first gather the necessary information about how to be treated in Israel without intermediaries.
8. Choice of doctor
Choose a doctor in commercial clinic, for example, in the center of Assuta. Hospital state of subordination such a guarantee is not given. Possible this option is subject to pre-application prior arrangement. Intermediaries promising treatment by a specific physician is not in a private clinic fraud.
9. Artificially inflated prices
For belief in the real cost of treating a particular disease, is sufficient to refer to different representatives and to check prices. The cost of procedures in public hospitals has the same scale. Aside amount for mediation, you can ensure that not inflate the price artificially.
10. Without a chance
Patients clinics of Israel's rights are protected by law. Local and foreign citizens can call in a professional Committee at the hospital for resolving disputes. Do not leave a chance for the crooks to cash in on your mount.
The activities of the clinics in the country is controlled by the medical tourism Association IMTA. Recommendations will eliminate the risk of being deceived in a difficult time for you and ensure a positive reputation of quality medical service of Israel.