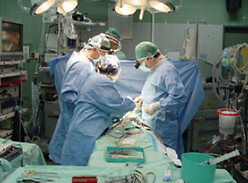 Israeli doctors have successfully carried out the operation with one small incision. It was the next step in the effort to produce surgical intervention with the least traumatic outcome.
The thoracoscopy for the new method
Exploring new ways to improve technologies for low-impact operations at the hospital, Shaare Zedek, Jerusalem has removed a malignant tumor in the lungs of a patient according to the method of thoracoscopy, having made only one cut on the body.
The novelty of the method lies in the fact that the incision between the ribs on the lower part of the lung is of length 4 see Thoracoscopy for such technologies has introduced a Spanish physician-researcher Diego Gonzalez, who passed on his skills to physicians hospitals Shaare Zedek the exchange of experiences in the medical center.
Progress
the operation is supervised by the video camera;
tools required for removal of a tumor is inserted through the hole together with minicameras;
surgical intervention according to the method of thoracoscopy depending on the complexity of the case are under anesthesia, either local or shared.
Advantages of operation with a single incision
The patient's medical centre Shaare Zedek was successfully operated on by experienced doctors. Doctors Farace Abu Asher and Danny Fink wrote her client is already at the expiration of four days after surgery.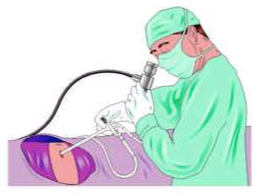 They argue that the provision of thoracoscopy new method reduces the duration of stay of the patient in the hospital by applying minimal traumatic effects on the human body. The patient does not feel pain and discomfort, with a great feeling leaving the hospital in the shortest period.
A surgical intervention using a single small incision makes it possible to provide quality surgical care to patients without the risk of complications.