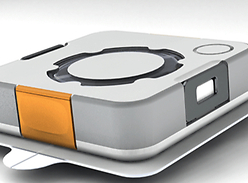 Among patients with a diagnosis of diabetes, Parkinson disease, thalassemia increased demand special pumps for subcutaneous administration of essential medicines. The devices with the computer control system are an alternative to syringes or syringes-handles for injection of insulin and other drugs. The pump consists of a flexible needle (cannula), thin hoses, pump the size of a pager.
How to use the pump?
Microdose drugs are introduced into the body at the established intervals. This allows the use of short-acting insulin, which performs daily rate needs medication.
The pumps are installed in those areas of the body, which is usually injected insulin: shoulders, abdomen, buttocks, thighs. The catheter is inserted under the skin with a needle, which is then removed. Fixed cannula to the adhesive. Pump, battery operated, injects a dose of medication through a thin hose.
A computer program controls the frequency of injections and allows you to set the required number of doses. Thus, the pumps for diabetics used to simulate normal operation of the pancreas. The medication reservoir and the catheter should be changed every three days. Changing the point of attachment of the apparatus.
Disadvantages fixtures
Existing models little uncomfortable due to its volume, weight and high cost. Metal parts of the pump require careful control of the system. They need to be changed every 2-3 days. Permanent attachment to the tube does not allow patients to live a full life. Therefore, attempts to improve the device is particularly relevant today.
The improved pump
Israeli company researchers ToucheMedical AVI and Amir Keret has tackled the pump, with the aim of creating a more compact and cheaper counterpart. The pump is:
Boxing, inside which there is a rotating syringe for accurate dosing of the drug;
the drug is loaded into the cartridges, they must be replaced once a year;
some parts made of plastic to reduce the weight and volume of the pump;
the pump is attached to the body with adhesive tape does not cause the patient discomfort during the injection of the medication;
there is no hose that restricts movement of the patient.
The development is equipped with special sensors that inform the doctor via SMS about the worsening condition of the patient.