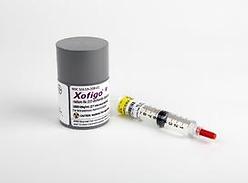 Israeli doctors give hope that
cancer
can be defeated with the help of immunotherapy. This is possible due to the stimulation of the immune system to fight cancer tumors. Immunoalkaline is under active development. Already there are new areas in the fight against the disease. Among them, the factor of transportation, vaccines against tumors that block and activate cytotoxic monoclonal antibodies, lymphocytes, etc.
Active search
All of these methods of treating cancer have already passed clinical trials and have been successfully used in Israel. Nevertheless, the search for new approaches to the dosing regimens, where the combination of different types of this therapy are ongoing all over the world. But already precisely it is proved that the impact on cancer patients of such methods significantly extends the life of even the most hopeless patients.
Targeted immunotherapy
The quest of scientists to succeed in the field of new therapeutic strategies that focus on more specific areas of the immune system and relate to specific molecules. These are targeted vaccines against cancer:
Tremelimumab Pfizer – increases the duration of life in patients with inoperable melanoma with metastases.
Prostvac-VF (Bavarian Nordic) is a genetically engineered vaccine.
Xofigo – cancer treatment of the prostate with metastases to the bone.
Sipuleucel-T (Provenge, Dendreon Corp.) – a vaccine against prostate cancer
Ipilimumab, Yervoy; Medarex and Bristol-Myers Squibb treatment of melanoma with metastases.
Successful immunotherapy
To improve the quality of vaccines and new strategies in hospitals constantly under further investigation. Today it became clear that the most popular and successful in the fight against cancer is the concept of combination immunotherapy.
It combines innovative methods of stimulating the immune system while suppressing immunosuppression in cancer tumors and in tissues of lymphoidal. To choose for themselves the best way to fight cancer after consulting with practitioners in this field.