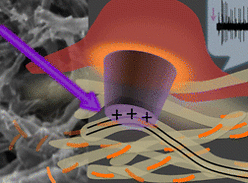 Nanoslick can replace the damaged retina. Israeli scientists have invented a flexible photosensitive film can become defective part of the retina or of the prosthesis. Thus, you can restore the vision of patients whose eyes have suffered from retinal degeneration by Molodezhnaya. Information about the work of scientists was published in the scientific journal Nano Letters. For control and stimulation of light-sensitive neurons, activated new technology optogenetic. Optogenetics is the science dealing with the study of the properties of neurons and the influence on them by means of electricity. This suggests that for the full functioning of the need to wire and power.
The film obtained in the experiments, provides stimulation on neurons in contact with light. The researchers were able to achieve their stimulation in chicken embryos under ultraviolet irradiation. Previous attempts at restoration of vision were less pragmatic due to the use of silicon and a metal, which in turn require external power sources. Moreover, the implantation of such materials is a fairly complex process.
Al Hanan Professor under whose leadership is the study concluded that, compared with other technologies, material received his wards, has more endurance, flexibility, efficiency and also better activates neurons. Scientists are still unable to produce a complete replacement of the retina. But comparing the materials used in previous studies with photosensitive film, it can be called a breakthrough in studies of this kind.