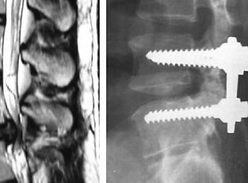 A unique method of spinal surgery successfully implemented in clinics of Israel. Medical staff hospital Meir became parties to the implementation of the patent for the Titanium implants Chip.
The possibility of spinal surgery
New technology surgery on the back is the lack of big cuts. Simple surgery can stop the destruction of the spinal discs to fix the vertebrae, to eliminate pain, to cure a hernia, a protrusion of disks.
For fixation of the spine using new mini implants. They have an umbrella shaped with teeth on the edges, which are attached to the vertebra after the disclosure of inside.
Features titanium microchip:
the chip size up to 5mm;
after the introduction of the spinal implant is disclosed to 20mm;
the incision for the operational implementation of the chip is not greater than 0.5 cm;
no need for General anesthesia.
Advantages fixation of vertebrae according to the new method
Previously, this operation were required dangerous surgical procedures. Rods, screws and large implants were introduced after the big cuts that were made near the spinal cord was broken tissue, nerves. Because of this, post-operative rehabilitation of the patient took a long time.
Today, minimally invasive surgery open new perspectives in the conduct of such interventions. In the development and improvement of the opening is attended only by experienced physicians who conduct successful operations.
New perspectives
Gain experience, doctors clinics Reuven Meir, Gepstein and Ilya baking organize practical courses of improvement of qualification for the European Orthopaedics.
Technology fixation of vertebrae with titanium minicipal has many options for further development. Referring to doctors who specialize in the field of innovative discoveries, it is safe to expect a positive result of the operation.