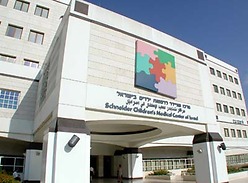 Children's hospital Schneider for 2014, held the largest number of operations on liver transplantation. Indicators physicians have made great contribution to the development of this area of medicine as a liver transplant children is the most difficult operation.
Reliable medical team for success
Successful surgical interventions after appropriate preliminary events, rapid rehabilitation of children possible thanks to the organized work of the medical staff consists of:
gastroenterologist;
surgeon;
assistant;
Ultrasound the doctor;
specialist intensive care unit;
anesthesiologist;
nurses other
The donor liver
For the salvation of twenty children's lives took a year to transplant a liver from a donor of two types – a) 10 bodies after death of the donor; b) 10 bodies from volunteers, relatives of the child, whose liver was transplantability only partially.
The age of the patients
Record clinic Schneider liver transplantation is related to the fact that the operation was made the youngest patient in the country at the age of seven months at weight kg
Among children needing organ transplants, the eldest was a patient at the age of 16 years.
Successfully made a liver transplant and other patients, among them the special attention they deserve such cases:
the child is 5 years old with liver dysfunction;
the patient in the age of 7.5 months – metabolic disease, direct the girl could die;
the boy three years is a genetic disease (donor liver and kidneys mother of the child).
Medical center Schneider in 2014 left a significant mark in the world of medicine. In addition to a liver transplant, carried out many operations on kidney transplantation. Successful implantation of the donor heart.