Yitzhak Rabin Boulevard 21, Afula 1834111 Show map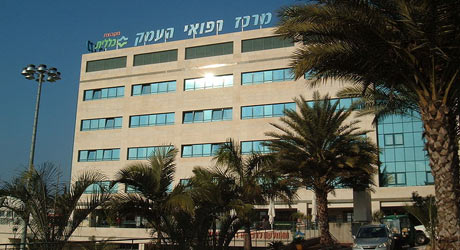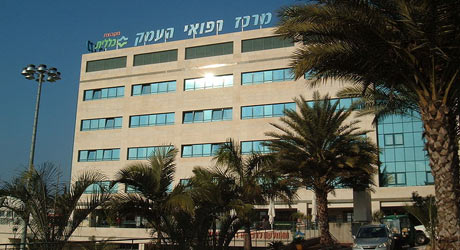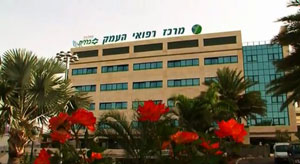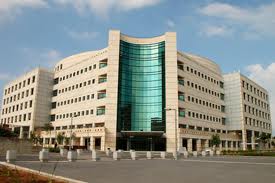 Аbout the clinic
| | |
| --- | --- |
| Departments: | |
| Year established: | 1921 |
| Number of beds: | 550 pcs. |
| The number of doctors: | 3 |
| Ownership: | State Hospital |
| JCI accreditation: | |
| Languages spoken: | English, French, Hebrew, Russian, Spanish |
Description of the clinic's activity
Medical center Ha-Emek in Afula world-famous complex on providing quality services to the treatment of many diseases. The equipment in the clinic meets modern standards, which allows complex operations.
The history of the complex Ha-Emek
In 20-ies of the twentieth century near the hill of Moreh in the Lower Galilee was built hospital Bayerwald, which was named in honor of the architect from Germany. He founded the project of the hospital called the Valley for malaria patients Dr. Berzin of Gershowitz in 1921, with the support of Henrietta Sold. In the thirties in the hospital formed an additional branch in which the patients were children and pregnant women.
Today hospital Ha-Emek in Afula, the largest medical center in the North – East of Israel. The clinic provides services to about 500 000 inhabitants towns of Afula, Migdal ha-Emek, territories Jezreel valleys, Gilboa, Lower Galilee. The clinic is popular among foreigners.
The hospital has the opportunity to be hospitalized more than 500 patients. Here harmoniously and effectively there are 19 branches in different fields, which produced about 17 000 operations.
Medcomplex Ha-Emek provides quality service at relatively affordable prices. The professionalism of the clinic's activity is confirmed by the quality certificate of the company Joint Commission International (JCI). It is here to stay, national center operations on valves of heart.
New technologies in the practice of physicians
In the beginning of XXI century the clinic is gaining momentum. Open modern offices for the treatment of many diseases. Be made in the construction of new units in separate buildings. Clinic management organizes the purchase of modern innovative equipment for carrying out all necessary procedures for the diagnosis and treatment of patients.
Doctors use "balloon" technology for operations on the heart. Lab center is equipped with ultra-modern digital devices that help physicians with known names to accurate diagnoses and to find a cure for diseases.
In the clinic Ha-Emek be bypass with a unique technique through a vein in the arm that makes it possible to avoid a long period of rehabilitation.
Medical center Ha-Emek modern complex providing quality treatment services and rehabilitation. The wide profile of the hospital allows you to organize international cooperation in the succession of novelties medicine. Doctors regularly publish scientific research papers and participate in global projects, produce professional training of students.
Contact details of the clinic Emek Medical Center
District:
Northern District
City:
Afula
Address:
Yitzhak Rabin Boulevard 21, Afula 1834111Show map
Phone:
+1-646-546 5970 (NY, USA)
+972-04-6494000
+972-4-649 4417
Fax:
+972-4-652 2642
E-mail:
rich_l@clalit.org.il
Official website of the clinic:
http://hospitals.clalit.co.il/hospitals/emek/he-il/Pages/homepage.aspx
How to get:

The managers of the hospital to assist in the solution of organizational issues (booking plane tickets and hotel rooms, meeting at the airport and transfer to hotel).