The goal of any surgical intervention, which is about the illness or injury of the brain, spinal cord and peripheral nerves, is the maximum possible preservation of functions, to further the patient can lead a full active life.
Diagnostics
Any operation gives the best results when performed in a timely manner. Also important is the experience of the surgeon and the material base hospital, so that each patient could receive the necessary examination and the best care possible.
In addition to accurate neurological diagnosis for the neurosurgeon and anesthesiologist important overall condition of the patient, age, presence of comorbidities, as well as all this may affect the outcome of the operation and the recovery period.
To diagnose apply:
digital angiography;
computer, magnetic resonance, positron emission tomography;
endovascular research;
a vascular ultrasound and brain structures;
lumbar puncture with cytological and biochemical analysis of cerebrospinal fluid;
the MRI.
It is also possible to conduct laboratory tests (complete blood count, urinalysis, blood chemistry and instrumental methods of examination of the cardiovascular, respiratory and other body systems.
Treatment
Most Israeli hospitals have a list of the latest equipment to perform complex high-tech operations and nursing of patients after surgery in the intensive care units.
Used for the treatment of:
radiosurgery of tumors and their metastases;
microsurgery using endoscopic equipment and computer navigation;
holding intracranial chemotherapy;
intravascular (endovascular) operations;
stereotactic surgery;
reconstructive-plastic surgery (for example, transplantation of peripheral nerves);
endoscopic surgery on the spinal cord;
the prosthetic bone defects vault and facial Department of the skull;
surgical treatment of neuromas of the auditory nerve;
removal of herniated intervertebral discs.
Good equipment clinics allows managers to learn from the best European experience and conduct operations gentle methods that provide less risk of postoperative complications.
News and articles of medicine Israel
30 January 2015
Mobile sensors will help to investigate Parkinson's disease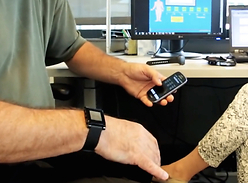 Receiving and processing of data on the condition of the person with Parkinson's disease are now possible through new mobile technologies. Research has engaged the Israeli division of Intel. This is a new stage in the development of methods for the treatment of Parkinson's disease.
22 December 2014
Jubilee surgery at the medical clinic «Rambam»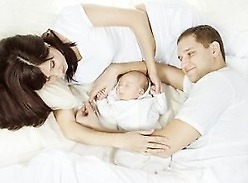 In the clinic «Rambam» — event! Here successfully conducted two thousand bone marrow transplantation. Experts in the field of transplantation believe this news is a real breakthrough.