the Chaim Sheba Medical Center – Tel Hashomer 52621, Israel Show map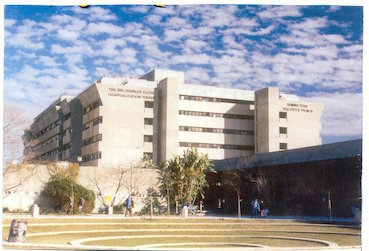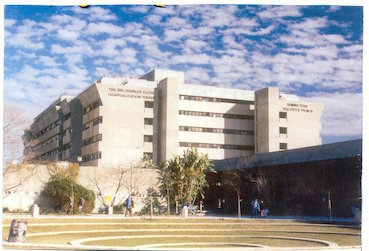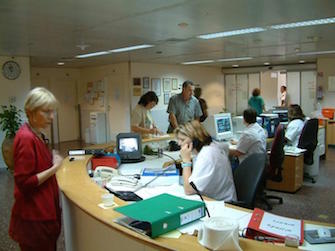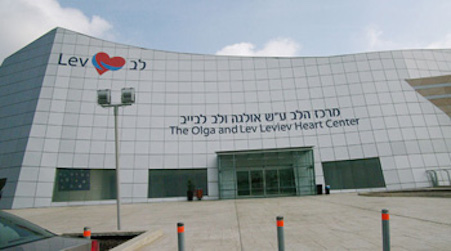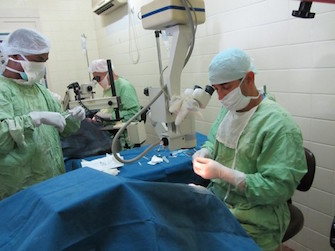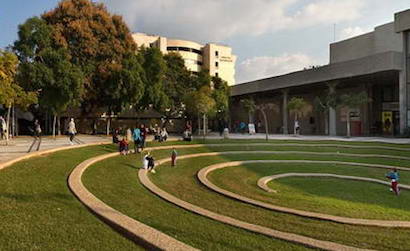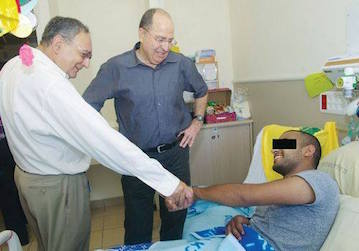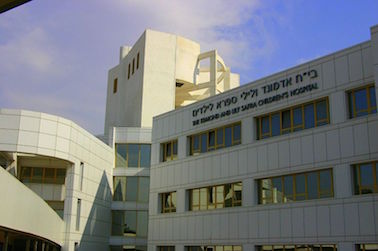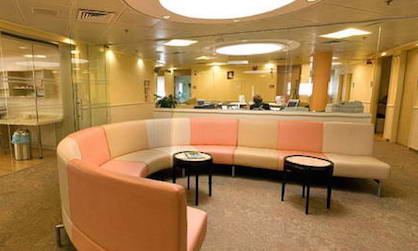 Аbout the clinic
| | |
| --- | --- |
| Departments: | Hematology |
| Year established: | 1948 |
| Number of beds: | 1990 pcs. |
| The number of doctors: | 850 |
| Ownership: | State Hospital |
| JCI accreditation: | |
| Languages spoken: | English, Hebrew, Russian |
Description of the clinic's activity
Medical complex. Chaim Sheba begins its history since 1941. It was opened under the auspices of the U.S. army as a military hospital, assisting the victims of the Second world war. The hospital has existed for two years, after which it was closed. Then,
in 1944, began its work, but under the British flag as a hospital of the air force of Britain. The status of the military institution was until 1953, when he was granted the status of civil hospital, named "tel Hashomer". In 1971, the clinic received
the Chaim Sheba – military doctor, who made great efforts to develop its infrastructure and improve the quality of treatment of patients. Currently, the center Shiba is a state medical institution broad profile, providing numerous services for
the treatment, diagnosis and rehabilitation of patients. Special direction of the work of the clinic is to provide medical care to military Israeli army wounded, including travel to places of warfare.
The structural unit
General hospital Clinic of rehabilitation.
 Children's clinic "Safra".
The national blood Bank.
Center for medical simulation.
All structural elements of the center Sheba work independently from each other as an independent health facility. On the territory of the medikit are also representative of the Israeli Ministry of health, several volunteer organizations and social centers,
as well as the international Department of research and innovative development, professional development and training of medical personnel from all over the world.
Internal infrastructure
Medical campuses
Two of
Two shopping centers
Several branches of international banks
Eight-story Parking garage
Gas station and car wash
Annual performance clinic to them. Chaim Sheba in figures
25% of all medical research in Israel
More than 1 million patients, More than 100 thousand operations of different complexity More than 2 million diagnostic tests
About 100 unique transplants of bone marrow and stem cells
Budgets in excess of 320 million USD
Medical center Sheba also known for the fact that it was first successfully carried out such important operations as artificial insemination, the elimination of heart disease in child, transplant of an artificial heart. Currently the clinic has the most
modern in the country equipment and unique technology that allows for the right to occupy a higher place in the ranking Israeli and international medical institutions. Today the Sheba hospital has established a system for the reception of patients,
which provides the possibility of obtaining services by prior arrangement (based on the direction of a physician, a written or electronic application), in emergency mode, or by transfer from other medical institutions. Communication between hospital
staff and patients also is not only personally, but also by mail and via the Internet.


Estimated rates of treatment in the clinic Sheba Medical Center
| Disease | Estimated price, $ |
| --- | --- |
| Prices for the diagnosis of esophageal cancer | 1150 – 4200 |
| Prices for the treatment of colorectal cancer | 15 300 – 30 000 |
| Prices for Pancreatic Cancer Treatment | 1 000 – 23 000 |
| Prices for the treatment of gallbladder cancer | 7 200 – 11 000 |
| Prices for the treatment of gastric cancer | 9 700 – 27 500 |
| Prices for the treatment of gastroenterological diseases | 4 600 – 16 000 |
| Prices for the diagnosis and treatment of ovarian cancer | 800 – 14 000 |
| Prices for the diagnosis of atopic dermatitis | 500 – 680 |
| Prices for the diagnosis of psoriasis | 420 – 680 |
| Prices for examination and treatment of hepatitis C | 680 – 750 |
| Prices for coronary artery bypass surgery | 30 000 – 38 000 |
| Prices for the diagnosis of migraine | 1 150 |
| Prices for pediatric neurosurgery | 5 700 – 27 000 |
| 17 700 – 20 000 | 23 100 |
| Prices for the diagnosis of respiratory diseases | 670 – 7500 |
| Test and treatment prices for testicular cancer | 10 000 – 14 000 |
| Prices for thyroid cancer screening | 810 |
| Prices for screening for stomach cancer | 1 150 – 3 300 |
| Prices for the diagnosis of breast cancer | 1 600 – 1 800 |
| Prices for the treatment of lymphoma | 11 200 – 16 500 |
Contact details of the clinic Sheba Medical Center
District:
Tel Aviv District
City:
Ramat Gan
Address:
the Chaim Sheba Medical Center – Tel Hashomer 52621, IsraelShow map
Phone:
+972-3-978-80-15 (free call)
Fax:
+972-3-978-80-15
E-mail:
med-tour@sheba.health.gov.il
Official website of the clinic:
http://eng.sheba.co.il/
How to get:

For the convenience of visitors to the hospital offers affordable transport services. In the immediate vicinity of the hospital operates service to order a taxi, and there are over 20 bus stops, through which the following bus numbers: The bus company
"Dan": 64, 35, 7, 65 The bus company egged":640, 618, 564, 505, 315, 166, 95 The bus company "Kavim":564, 139, 87, 75, 73, 72, 71, 65, 64, 58, 35, 17, 1 The bus company "Nativej Express":618 For arriving at the hospital on a personal computer
available Parking capacity of 5,300 Parking spaces. Clinic Sheba is a 10-minute drive from the only International airport in a safe area of Israel, it is possible to especially rapid transport to the hospital in extreme situations

The official social media accounts: