str. ha-Rahamim 62,Holon, Israel Show map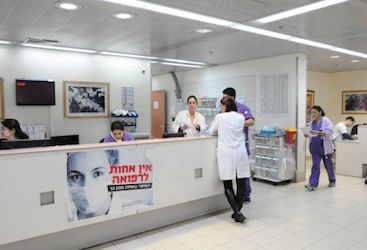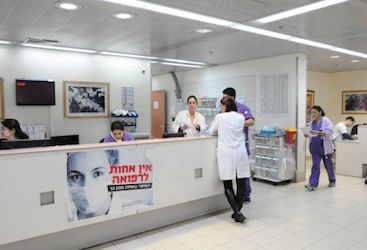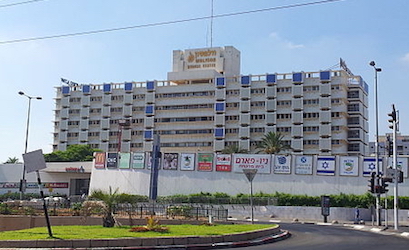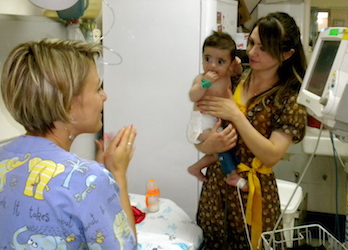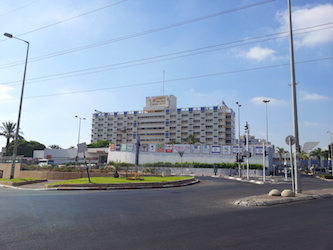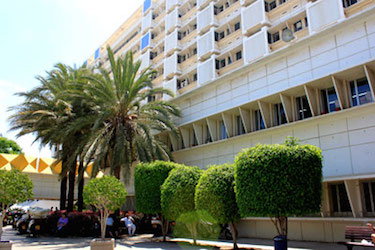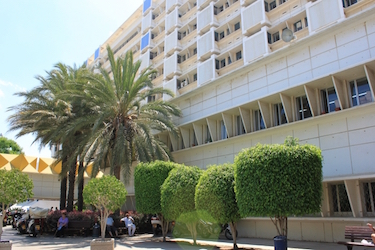 Аbout the clinic
| | |
| --- | --- |
| Departments: | Immunology and Allergology |
| Year established: | 1980 |
| Number of beds: | 668 pcs. |
| The number of doctors: | 367 |
| Ownership: | State Hospital |
| JCI accreditation: | |
| Languages spoken: | Hebrew, Russian |
Description of the clinic's activity
Hospital name Edith Wolfson is a public institution of Israel. Has an excellent location, in the heart of the country, in the city of Holon.
The clinic was founded in 1980 in the southern part of tel Aviv. His name medical center was named in honor of the wife of a famous English philanthropist Isaac Izv.
Medical center occupies the second place in Israel in terms of frequency of visits by patients from all over the world. The clinic provides diagnosis, treatment of various pathological processes – from cancer to radiation sickness. It turns out also and rehabilitation assistance.
The clinic carries out scientific and research activities, the results of which are published in many well-known international publications. A large number of students, doctors and teachers come to the hospital for the development of new technologies and innovative methods of treatment and diagnosis.
Main advantages:
Medical center name Edith Wolfson is a multidisciplinary institution. It is designed for 700 patients. The receiving Department serves more than 450 patients per day.
 The clinic also functions 60 branches, there are ambulatory outpatient departments, school nurses, laboratory, research center, and the charitable Foundation.
The complex has a large diagnostic equipment In the laboratories conducted research work in the field of genetics, Microbiology and biochemistry.
More than 100 doctors of the clinic are the lecturers of the Institute in tel Aviv, more departments co-operate with departments of the University.
Center personnel are trained in the best clinics in Europe and the USA.
 Hospital Wolfson shows excellent results in the treatment of cancer, neurological, cardiac, endocrine, urological diseases, pathologies of the musculoskeletal system in children and adults.
English-speaking medical staff facilitates the adaptation of patients from EU and other countries.
Equipment
The clinic is equipped with the most advanced and high-tech equipment. It cooperates with the charitable Foundation "adid" exercising control so that the clinic was necessary modern equipment, the latest technology and scientific developments.
Clinic Wolfson being the versatile and popular medical facility, working in different directions, affecting not only therapeutic and diagnostic measures, and medical tourism, charity, sharing knowledge and experience with colleagues from all over the world. All this allows to achieve high results in the treatment of various pathological processes.


Contact details of the clinic Edith Wolfson Hospital
District:
Tel Aviv District
City:
Holon
Address:
str. ha-Rahamim 62,Holon, IsraelShow map
Phone:
+972-3-6441599
+972-03-5028211
E-mail:
contact@wolfson-hospital.org.il
Official website of the clinic:
http://www.wolfson.org.il/
How to get:

Medical center name Edith Wolfson is located in the heart of Israel at the crossroads Wolfson Ayalon highway at the border between the cities of bat Yam, Holon, Jaffa and tel Aviv.

By bus:
The bus company "Dan": number 3, 6, 7, 19, 41, 151, 140
The bus company egged": 1, 4, 20, 84, 86

By car:
From the North follow the Ayalon freeway in the direction of bat Yam, Holon, after the pointer to the hospital Wolfson to go on the left lane of the road to the entrance to the gate of the hospital.

From the East and centre of the city of Holon to go to the square Kugel in Holon and continue in the direction of the Ministry of transport, then turn left at the traffic lights.

From the South follow the Ayalon freeway before turning to the hospital

Parking: large Parking lot near the hospital, which cost 15 NIS for the whole day.
In front of the hospital there is an additional pay Parking, near playgrounds

Orientation in the hospital: the hospital consists of two buildings connected by the building of the hospital and the building of specialized clinics. Passing trade center hospital Wolfson, visitors enter the lobby, where there is an information point, a lift and pointers of all departments. The transition in building specialized clinics starts at the right side of the lobby.

The official social media accounts: